Sunday Morning Bible Study
Days and times:
Our Bible study meet the first three Sundays of each month following worship. The fourth and fifth Sundays of the month offer a fellowship or service event following worship.
Current Study:
A study of the book of Revelation
Upcoming Studies:

This will be announced soon. But be sure to check out our additional opportunities for Bible study below!
Additional Opportunities for Bible Study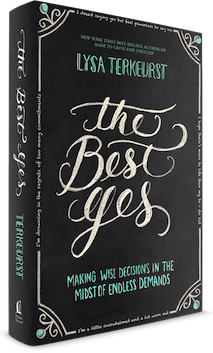 Soul Sisters
Women's Bible Study
Meets 1st, 3rd & 5th Mondays of the month at 6:30pm in the Fellowship Hall.
Current Study
We are currently going through the book  The Best Yes  by Lysa TerKeurst.
Men's Bible Study
Diving Into God's Word
 Meets Mondays at 7am at La Java on Lineville Rd.
Each Monday our men gather together to study a portion of God's Word and enjoy a bit of time together over a coffee shop drink.
Personal/Small Group
In-Home Studies

Varied Schedules
Every Monday in our weekly email, a review and further study of Sunday's worship readings is included for use in personal or small group study. Feel free to use this tool to continue to bring the Word into your week. Not receiving the weekly email? Subscribe here.
Other Options for Small Groups:
NT90: New Testament in 90 Days
Daily Devotions